We're Here to Help
At Home Offer Guys, our goal is to make selling your home easy, fast, and as painless as possible. Below are some frequently asked questions when it comes to selling your Minneapolis home for cash, along with answers to help guide you along the way. If you have additional questions or simply want to learn more about the process, please don't hesitate to reach out to anyone on our team. We're here to ensure that you have the information you need to make the decision that's best for you.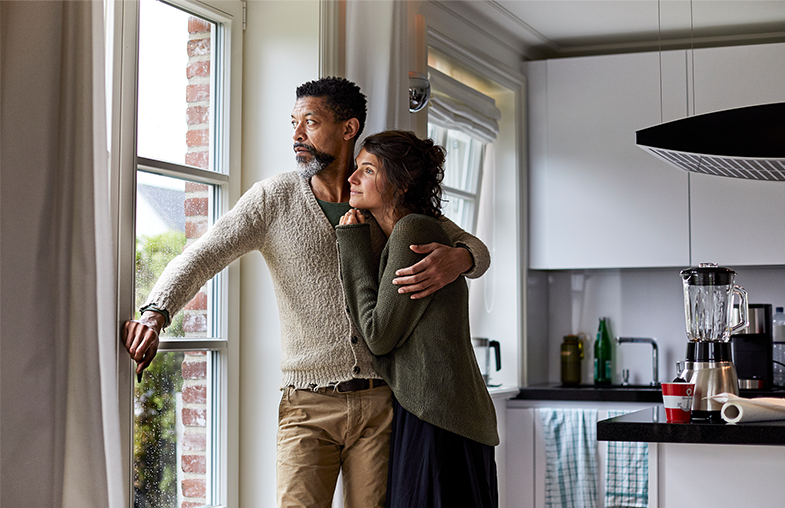 How quickly can I sell my home for cash?
We provide quick cash for houses in Minneapolis. You'll receive an offer for a quick home sale within 48 hours of your initial consultation. If you accept our cash offer, you can choose the closing date and expect to receive your cash payment at the closing in as little as seven days. Here's more information on how our process works.

Is there a fee for initial consultation?
No. Both the initial consultation and the offer that follow are completely free and come with no obligation, which allows you to see how much your home is worth in a cash sale without having to spend any money or be locked into an agreement.

How much money can I expect to get if I sell my home for cash?
While looking for a quick home sale in Minneapolis, you may not always receive an offer that's worth as much as a traditional home sale. We're dedicated to providing home sellers with an acceptable offer based on a current MLS-generated market valuation in Minneapolis when paying cash for houses. After assessing your home's condition and other factors, we present you with an offer-to-purchase "Purchase Agreement" in as little as 48 hours. Selling for cash removes the headache of needing to deal with preparation and showings along with the cost of repairs or commissions. It also can eliminate delays from banking or other financing issues and bypasses the hassle of decluttering, remodeling, and cleanup associated with a typical home sale.

Why should I sell my home for cash?
Selling your home for cash is a viable and convenient option for those looking to efficiently sell a home that is either no longer wanted, no longer needed, or no longer financially feasible to maintain. This type of sale may include a home you inherited, a home in disrepair, or simply a home you're looking to sell quickly due to loss of employment, divorce, or financial distress. Selling for cash allows you to close quickly without dealing with the normal stress of closing delays, home renovations, and house showings.

What if I decide not to sell after reviewing the cash offer?
We offer real, hard cash for houses in Minneapolis. But if our cash offer is not the right choice for you, you are not obligated to sell. However, we have many other selling options which include listing your home for sale on the local MLS system along with a full marketing program designed to maximize your home's sale price. Also, our Fix2Sell program is a popular option that's designed to help you make the repairs you need before you sell (to help maximize your home's selling price). Finally, should you choose to go ahead and accept our cash offer on your Minneapolis real estate, utilizing our flagship "Resale Equity-Share Program", we can put even more cash in your pocket. With this unique program, after we purchase your home and complete any needed repairs and renovations, we share a portion of the new higher selling price with you after we sell it.

How soon do I need to move out after selling for cash?
We recognize that in some instances, you may want to receive cash for your Minneapolis home in seven days or less but may not want to move out for a few months. In these cases, if you want or need to receive the cash value for your home but have the need to delay your "move-out date" for a few months, Home Offer Guys can help. In these cases, we can complete a quick cash home sale and then simply rent the home back to you, allowing you to get your cash quickly with the ability to stay in your home until the end of the rental period. A rental (lease) contract is required. Please inquire for details.

Can I sell my home "as is"?
Yes, Home Offer Guys will pay cash for your Minneapolis house "as is". Selling your home "as is" means you can leave your home in its current condition and skip the normal cleanup, listing preparations, and showings associated with a traditional listing.

Can I leave personal items at the property that I no longer want?
Yes, Home Offer Guys accepts most homes in their current condition and can accept most personal property items such as chairs, couches, tables, toys, and clothing. Unless specified otherwise in our offer to purchase, we do not accept automobiles, large mechanical equipment and machinery, or hazardous liquids or substances.